Gardeners World case study
Posted on 19.12.2019
We were approached by the owners of Gardeners World who wanted to upgrade their cameras as the old CCTV system was dated and did not provide the coverage or quality they required.
RF Digital considered Security, Privacy and also Health and Safety implications before submitting a proposal to the directors of Gardeners World for approval. Once the design was approved we installed a combination of internal and external cameras with varying mega pixels and IR to suit the location. To assist with night time viewing across the whole of the site we also installed some 90M IR floodlights. An area that also needed coverage that was impossible to cable was completed using some point to point Wi-Fi transmitters.
Remote monitors were also installed throughout the premises to provide viewing when not in the office or the counter area.
We also worked closely with our customer to ensure any disruption was limited. On completion staff were trained and remote monitoring was set up to allow off site access at all times from anywhere.
Jason Smith of Gardeners World said
"RF Digital designed, supplied and commissioned a system that exceeded our expectations and we now have High definition coverage of all areas of our shop, warehouse and external areas, allowing us to monitor all aspects of the business giving us peace of mind and would recommend RF Digital to anyone who requires CCTV installing".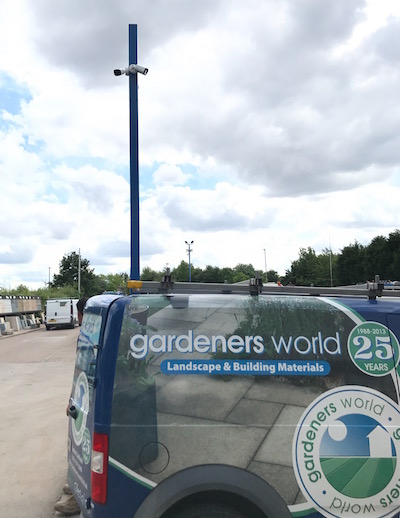 « Back to all case studies