CCTV
CCTV offers a superb way of protecting your business premises. It is a simple and effective way of giving you assurance and peace of mind that your commercial collateral is safe. At RF Digital Systems we offer a full range of CCTV security systems to suit every size of business and all budgets.
We are different from other CCTV companies as we only work with the best equipment and all of our systems are produced and installed in accordance with the highest industry standards. Our CCTV systems installations are digital, not analogue which enables the feed to be transferred directly to data. This avoids problems with resolution when focus is lost or zoom is enabled. This element is vitally important when you are potentially dealing with such valuable and sensitive information.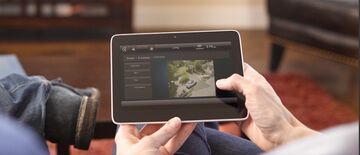 Our CCTV systems can be made more sophisticated by enabling movement detection with the feed being recorded, accessed and totally controlled from anywhere. All you need is access to an internet connection, whether it is on a PC, tablet or mobile. A CCTV installation from RF Digital Systems provides your business with:
24/7 security camera installation
Bespoke CCTV camera installation
Industry standard equipment
Fully digital operation
Remote control from anywhere via internet
Optional Movement detection
From the time you commission us to carry out your CCTV installation, we will liaise with you and discuss and plan the best locations for cameras. We will carefully examine the layout of your premises, avoiding blind spots and offering fully moveable PTZ cameras if required. If you would like your CCTV system enhanced by the addition of a door/access control unit, this can be added without problem. We are the best when it comes to Midlands CCTV installation companies. Get in touch with us now to discuss your CCTV system and access control. We can also help you with Electronic Locking, Swipe Card Readers, Key Pads, Proximity Readers, Biometrics Finger Scanner and a selection of Automatic Gates.
Systems Integration